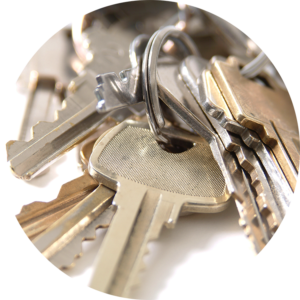 In developing a comprehensive physical security strategy, it's important to include a key control plan as part of the overall security package. Key management systems can reinforce access control policies that are already in place and can also help to reduce the costs that are associated with lost keys or unmanaged access. It's also important to know that it is never too late – or too early – to implement a key control and management plan as part of an overall physical security strategy. And if you're not sure about how to proceed, the following three questions may provide the answers for you.
A. What is key control?
Key control and management systems are defined as an orderly and secure solution for addressing controlled usage and safekeeping of mechanical keys. The tamper-proof systems are designed so that only authorized users, using pre-programmed PIN codes, access cards or biometrics, can access keys and on-board advanced technology automatically records all access activity.
A basic system typically consists of a computerized key storage cabinet, a key locking mechanism and a tracking system. From this basic package, several options and design variations can be added to customize the solution and help protect the investment as needs grow and change. For networked installations, management software can also be included in the system. Permission levels can be established for each user and data can be monitored from any desktop connected to the network. Additionally, the software can run activity reports, sort based on different criteria and more.
---
B. Why do I need it?
Today's key control and management systems have become a higher level management tool for effectively addressing the safety and security of building occupants and the security of the building assets. Knowing the identity of authorized key holders, which keys they have in their possession or have access to and when they were used is all essential information needed to help ensure a safe and secure environment. Further, technology developments and open protocols have made it possible to integrate key control with access control and other security systems as part of a facility's networked security system. Now, a user who has taken a specific key can be denied egress from the facility until the key is returned – and selected management can be alerted via email if a key has not been returned on time.
Physical changes in the facility may also dictate the need for a key control system. For instance, a closet that may have once been used only for storing office supplies may now be used for holding more valuable items and should be locked. In some cases, convenience for the security staff can even be substantially increased. For example, changes implemented over the LAN are effective immediately which can help prevent incidents such as denying access to keys to recently terminated employees. The network connectivity of the system also allows management to remotely release any key, adding to the convenience and inherent safety provided by a key control and management solution.
---
C. Where can I use it?
Key management systems have become an operational necessity in environments such as correctional institutions, hospitals, car dealerships, property management, casinos and educational facilities to name just a few examples. It is also a critical function for anyone overseeing security at conference centers, government agencies, control rooms, automotive businesses and corporate buildings. However, key control can and should also be applied to businesses of all sizes because of the measurable benefits of enhanced security, convenience, increased staff productivity and accountability.
Most recently, key control systems' functionality has been expanded to include custom modules to accommodate valuable items. Lockers, available in various sizes, can be used for storing small firearms, cell phones, 2-way radios and other valuables. Items can be returned to any open locker for convenience, and systems can be set up as a personal storage space for one or multiple users. These asset management systems can also be configured with additional security features to help maintain the integrity of the system. For example, where protection of asset lockers itself is mission-critical, installation of a remote access device provides an additional layer of protection by enabling the locker system to be placed in a secure room. A second individual's PIN input and verification is then required in order for an authorized employee to access the contents of a locker.
---
About HandyTrac
The HandyTrac Key Control System provides apartment industry key control, as well as student housing and military housing with a secure, low cost, key control and key tracking system. Their patented online key management system is the first and only key control solution that ensures all of clients' data are backed up with an audit trail.
---
This article was posted on SecurityToday.com by Fernando Pires.