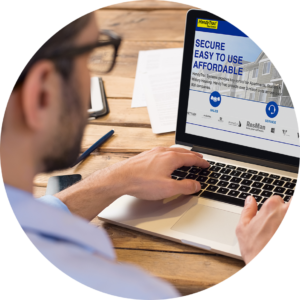 Shopping for and selecting a key control and management system can be a challenging experience. But it doesn't have to be if a few simple guidelines are followed. First, determine what your needs are now and in the future. Next, research and compare what's available. Finally, work with a reputable vendor.
By sitting down and examining what the key control needs are today and what they are projected to be down the road, a major misstep can be avoided. Automated key control systems can be configured to exact needs, so it's important to know what yours are. This includes determining who will be using the system to access keys, who will be administering the system and where the key cabinets will be located, in addition to knowing what other assets will need to be kept secure in addition to keys.
The next step is research. And more research. Attend trade shows, explore vendor websites, get referrals and see actual product demonstrations. Key control systems are available in all shapes and sizes, from simple single key modules to those with lockers to enterprise-level systems and with features ranging from biometric identification access to Android based touch pads.
Working with a reputable vendor can help ease the selection and implementation of a key control and management system. Key control providers like HandyTrac offer years of experience and can assist you in every step of the process to ensure your complete satisfaction.
Key control systems are more than just a way to control keys and other assets. They are an important security tool that can improve the safety and security of a facility. Knowing how to choose the system that is right for you makes all the difference when it comes to return on investment.
---
About HandyTrac
For over 20 years HandyTrac has been the low-cost leader in multifamily and military housing key control; managing keys for more than 3,000,000 apartment homes throughout the country. Our cloud based systems offer instant access to archived reporting and provide the ability to manage your communities with a single login through your computer or smart phone.
---
This article was originally posted by Key Control Systems