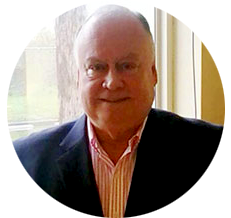 April 19th, 2016 – After a record-breaking start to 2016, Steve Alvarez, Vice
President and Partner at HandyTrac Systems, LLC sold the company's
10,000th key-control system. "As a Certified Apartment Property Supervisor,
Certified Manager of Housing, and multifamily veteran, Steve has played a
major role in HandyTrac's success for over 20 years. We'd like to thank,
and congratulate him today on this milestone," says John Lie-Nielsen, CEO of
HandyTrac.
Founded by apartment industry veterans, HandyTrac has utilized its industry experience and
insight to build a loyal base of customers who demand a high tech, yet affordable, method of
managing and safe-guarding their keys.
"Our success has been built upon our company mission: to create high quality products that
combine first-rate security with intuitive controls and cost efficiency," says Lie-Nielsen. "Over
the years, through the new technologies we implement and the customer service we provide,
we've built a name that people know and trust."
---
HandyTrac Touch: Key Control Will Never Feel The Same
Integrating secure and reliable biometric technology with an easy-to-use touch screen, the
HandyTrac Touch streamlines the key control process for both staff and managers alike.
Features include:
Biometric technology and a large display in one unit to offer the highest level of

security, reporting, and flexibility.

Instant reports showing keys out, reasons, and other transactions completed by staff.

Ability to review individual work orders with one touch.

Visual codes that eliminate typing errors, while streamlining the entire process.

Integration of Android's One Touch Building Pull:

Lists units for each building, allowing for quick and easy access when pulling

multiple keys.

Easy to use and doesn't require additional desktop or wall space.

Ability to use bar code employee badges if desired.

Built-in WiFi connection available.
With over 3 million keys secured, you can trust HandyTrac for your key control needs. For more
information, visit www.handytrac.com or call 800-665-9994.
---
About HandyTrac
The HandyTrac Key Control System provides apartment industry key control, as well as student
housing and military housing with a secure, low cost, key control and key tracking system. Their
patented online key management system is the first and only key control solution that ensures
all of clients' data are backed up with an audit trail.